Get to the root of your chronic migraines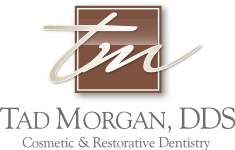 At Tyler Headache Center, we primarily focus on pain management for jaw-related headaches, migraines, and TMJ issues. If you are looking for compassionate yet skilled practitioners, our dental care team headed by Dr. Tad Morgan is here to help you get the care you need. Our priority is to deliver the highest quality mouth and jaw therapy to our patients in a comfortable and understanding setting. We primarily serve Tyler, TX and the surrounding area.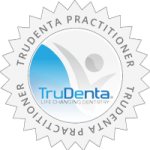 Dr. Tad Morgan
Dr. Tad Morgan grew up in Fritch, Texas. He attended Abilene Christian University before going on to study at Baylor College of Dentistry, where he graduated in 1997. He did his general residency at St. Anthony Hospital in Oklahoma City, Oklahoma, before moving to the Keller/Southlake area, where he practiced for three years. He then moved to the Tyler area, and he's been here ever since.
Dr. Morgan & his familyDr. Morgan is a member of the American Dental Association, Academy of Comprehensive Esthetics, American Academy of Cosmetic Dentists, Academy of General Dentistry, Texas Dental Association, East Texas Dental Society, and Smith County Dental Society. He has over 1,000 hours of continuing education, and he's studied at the Pankey Institute, as well as trained under Larry Rosenthal and David Hornbrook. In addition, Dr. Morgan had training with Dr. Soroush Zaghi, where Dr. Zaghi evaluated his procedures on patients to earn an affiliate status. Dr. Morgan's practice is one of only two offices in the nation to have The Breathe Institute affiliate status. To learn more, please visit The Breathe Insitute. He also had training with Dr. Bill Hang in orthotropics as well as had training with the American Academy of Gnathologic Orthopedics, also known as AAGO. He enjoys seeing how life-changing dentistry can be, whether through cosmetic treatment or eliminated jaw pain. The tears of joy he sees and thank you's he hears are incredible!
Dr. Morgan has been married to his wife Laura since 2000, and they have four children. He enjoys spending time with his family, running, wakeboarding, and watching Dallas Stars hockey.
16409 FM 344 West, Bullard, TX 75757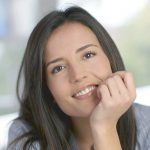 TruDenta Pain Relief: Life Changing Dentistry Derived from sports medicine, TruDenta uses a series of…

Lifestyle Modifications For Chronic Migraine Sufferers There's no quick and easy migraine cure, but there…

An Introduction To Rebound Headaches It's no fun to wake up with headaches — learn…

Migraine Diary Know your headaches and get closer to finding the source of your head…