Get to the root of your chronic migraines

At Cedar Rapids Headache Center, we primarily focus on pain management for jaw-related headaches, migraines, and TMJ issues. If you are looking for compassionate yet skilled practitioners, our dental care team headed by Dr. Kristin Morris is here to help you get the care you need. Our priority is to deliver the highest quality mouth and jaw therapy to our patients in a comfortable and understanding setting. We primarily serve Cedar Rapids, IA and the surrounding area.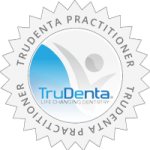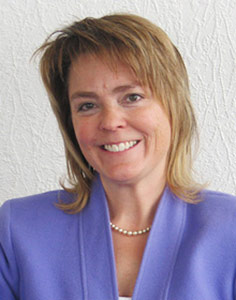 Dr. Kristin Morris
When I was a child, braces improved my smile, my self-esteem, and my confidence. I've devoted many years to furthering my ability to improve patients' smiles. My personal fulfillment comes from making a difference in people's lives, whether it is with a new smile, a healthier night's sleep, relief from chronic headaches, or a recommended nutritional program. I am passionate about exploring non-traditional aspects of dentistry in order to provide wider, more comprehensive treatment plans. Continuing my personal and professional development is extremely important to me, and studying acupuncture, applied kinesiology, nutrition, and philosophy has given me more insight into the human condition than I ever thought possible.
Education and Continuing Education
Bachelor of Science – Augustana College, Rock Island, IL
Doctorate of Dental Surgery – University of Iowa College of Dentistry, Iowa City, IA
Continuing my education allows me to open up new worlds of treatment to benefit my patients' health and wellness. I have advanced cosmetic dentistry training through NYU and UCLA and attend annual study clubs for TMJ and headache cases. I attended the Pankey Institute and the Seattle Institute for Advanced Dental Education, and completed the AACP Craniofacial Pain Mini-Residency, Introduction to Cranial Osteopathy, and AACP Sleep Dentistry.
Professional Affiliations
American Dental Association
American Academy of Dental Sleep Medicine
American Academy of Sleep Medicine
American Sleep Apnea Association
American Academy of Craniofacial Pain
Cranial Academy
American Academy of Medical Acupuncture
Holistic Dental Association
Outside the Office
I am originally from Newton, IA, and currently reside in the small community of Manchester with my husband, Shane. My free time is most happily spent cooking, reading, container gardening, and motorcycling. I am also involved in Rotary International, PEO, and the local political scene.
4245 1st Avenue Southeast, Cedar Rapids, IA 52402, USA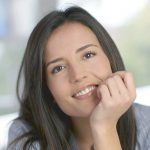 TruDenta Pain Relief: Life Changing Dentistry Derived from sports medicine, TruDenta uses a series of…

Lifestyle Modifications For Chronic Migraine Sufferers There's no quick and easy migraine cure, but there…

An Introduction To Rebound Headaches It's no fun to wake up with headaches — learn…

Migraine Diary Know your headaches and get closer to finding the source of your head…