Get to the root of your chronic migraines

At Wilmington Headache Center, we primarily focus on pain management for jaw-related headaches, migraines, and TMJ issues. If you are looking for compassionate yet skilled practitioners, our dental care team headed by Dr. Michael Kuzma is here to help you get the care you need. Our priority is to deliver the highest quality mouth and jaw therapy to our patients in a comfortable and understanding setting. We primarily serve Wilmington, NC. and the surrounding area.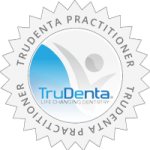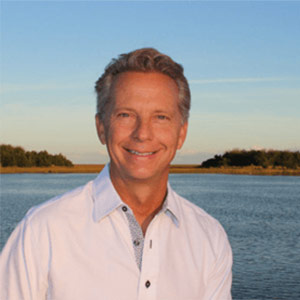 Dr. Michael Kuzma
A Strong Foundation as a General Dentist
Dr. Kuzma began his practice with a very strong foundation as a general dentist, which is the best start when growing into cosmetic dentistry. He received his BA in Biology from Lafayette College. He then got his Doctorate of Dental Surgery (DDS) from the University of North Carolina at Chapel Hill.
After his DDS was complete, Dr. Kuzma began his career of service with a one-year Advanced Education in General Dentistry Residency in the US Army. Upon completion of this residency, Dr. Kuzma served as a General Dentistry Officer at Fort Bragg, NC for three years.
Advanced Education as a Cosmetic Dentist
To be the best cosmetic dentist he could be, Dr. Kuzma sought out the best training available. He received training as a cosmetic dentist at the world-renowned LVI Global Institute for Advanced Dental Studies (LVI), including a foundation in many crucial areas that support the practice of cosmetic dentistry, including neuromuscular dentistry, implant dentistry, and sleep apnea treatment. He joined the ranks of the elite cosmetic dentists who can call themselves LVI Fellows because they have completed the entire strenuous course of study.
Dr. Kuzma was also honored with a Fellowship in the Academy of General Dentistry (FAGD), an honor bestowed on dentists who receive extensive postgraduate education. Dr. Kuzma has always been drawn to the leading edge of dentistry, and his continuing studies ensure his practice always remains at the forefront of dental medicine.
A Part of the Community
Dr. Kuzma is a cosmetic dentist with heart, which he demonstrates through faithful service to his community and his church.
Dr. Kuzma has practiced in Wilmington, NC since 1996. In addition to his regular practice, he has served the community by participating in Mission of Mercy Dental Clinics. Along with other dentists, he volunteers his time and expertise to providing dental care for patients in need who cannot afford to get care. In addition, he runs Dentistry from the Heart Days at his practice, where patients who cannot afford the extensive dental procedures they need are cared for, free of charge.
Dr. Kuzma regularly speaks to local dentists and doctors about recent developments in dentistry, and helps train the next generation of dentists, offering dentists in training the opportunity to get hands-on experience at his office.
Dr. Kuzma also participates in church activities with his wife and three children. His hobbies include surfing, fishing and biking.
If you would like to learn whether Dr. Kuzma is the right cosmetic dentist for you, please call 
(910) 392-6060
 or 
email
 Kuzma Advanced Dentistry in Wilmington, NC today for an appointment.
3505 Converse Drive, Ste. 100, Wilmington, NC 28403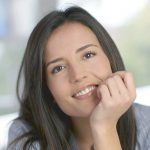 TruDenta Pain Relief: Life Changing Dentistry Derived from sports medicine, TruDenta uses a series of…

Lifestyle Modifications For Chronic Migraine Sufferers There's no quick and easy migraine cure, but there…

An Introduction To Rebound Headaches It's no fun to wake up with headaches — learn…

Migraine Diary Know your headaches and get closer to finding the source of your head…