Get to the root of your chronic migraines

At Woodbury Headache Center, we primarily focus on pain management for jaw-related headaches, migraines, and TMJ issues. If you are looking for compassionate yet skilled practitioners, our dental care team headed by Dr. Marko Kamel is here to help you get the care you need. Our priority is to deliver the highest quality mouth and jaw therapy to our patients in a comfortable and understanding setting. We primarily serve Woodbury, MN. and the surrounding area.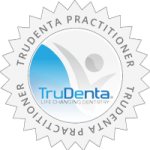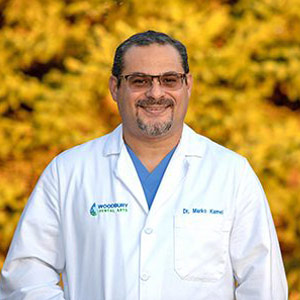 Dr. Marko Kamel
Dr. Marko Kamel is a board-certified dentist who specializes in preventive, corrective and cosmetic dentistry. He sees beyond a single tooth and examines and treats your mouth, jaw, neck and head as well as your teeth. He earn his masters degree from International Dental Implant Association, where he received his mastership.
He earned his DDS (Doctor of Dental Surgery) at Egypt's Cairo University School of Dentistry in 2000, completed post-graduate studies at the UCLA School of Dentistry from 2000 and 2002, earned a certificate in Contemporary Restorative and Esthetic Dentistry from the University of Minnesota in 2009, completed the Dawson Academy program on complete dentistry in 2012.
Certified with the Minnesota Dental Board in 2002, Dr. Kamel has practiced dentistry at Uptown Dental Arts in Albert Lea since 2002. He opened Woodbury Dental Arts in the spring of 2012. In 2014 he opened Minnesota Dental Arts in Inver Grove Heights, MN. Then in 2015 he opened another Woodbury office called Applewood Family Dental. He is passionate about dentistry and providing the best possible care for his patients.
The son of an Egyptian father and Italian mother, Dr. Kamel grew up in Cairo. Today, he and his wife Nevin, also a trained dentist, and their two sons, Anthony and Kirolos, reside in Woodbury, where they are active community volunteers.
237 Radio Drive, Woodbury, MN 55125, USA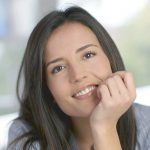 TruDenta Pain Relief: Life Changing Dentistry Derived from sports medicine, TruDenta uses a series of…

Lifestyle Modifications For Chronic Migraine Sufferers There's no quick and easy migraine cure, but there…

An Introduction To Rebound Headaches It's no fun to wake up with headaches — learn…

Migraine Diary Know your headaches and get closer to finding the source of your head…