Get to the root of your chronic migraines

At Greenville Headache Center, we primarily focus on pain management for jaw-related headaches, migraines, and TMJ issues. If you are looking for compassionate yet skilled practitioners, our dental care team headed by Dr. John Palmer is here to help you get the care you need. Our priority is to deliver the highest quality mouth and jaw therapy to our patients in a comfortable and understanding setting. We primarily serve Greenville, SC and the surrounding area.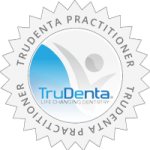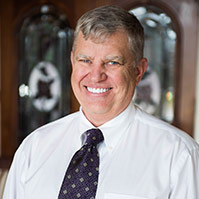 Dr. John Palmer
Dr. John J. Palmer has been improving lives with beautiful, healthy smiles from the time he graduated from the Medical University of South Carolina School of Dentistry in 1983 at the top of his class. He founded Palmer Distinctive Dentistry with the goal of providing individualized dental care in a comfortable atmosphere with biocompatible materials and gentle procedures. He incorporates the latest technology and stays at the forefront of new research and discoveries, to bring you the best that dentistry has to offer.
Dr. Palmer, a pioneer in advanced dentistry, was among the first dentists nationwide to use CEREC. He incorporated the in-office restoration system in 1997. He has completed extensive Comprehensive Cosmetic Techniques training from the Baylor University. He has also received advanced training at the renowned Las Vegas Institute for Advanced Dental Studies.
As a dedicated holistic dentist, Dr. Palmer is one of the few professionals trained in the safe removal of amalgam fillings. He uses IAOMT (International Academy of Oral Medicine and Toxicology) established procedures, and maintains awareness that anything affecting your mouth also affects your whole body. Advanced laser technology and ozone therapy are among the safe and surgery-free techniques employed to treat periodontal (gum) disease.
Dr. Palmer is after long hours of research and the publication on safe amalgam removal. Read More
Dr. Palmer chose to establish the first Center for Dental Medicine in the region, with a vision of bridging the gap between the dental and medical communities. This helps in the identification of diseases in the mouth, which may have the potential for causing disease throughout the body.
Dr. Palmer is an accredited member of The International Academy of Oral Medicine and Toxicology. He is a national speaker, as well as teaches the Fundamentals of Safely Removing Mercury to members. He is a Board Certified Naturopathic Physician, with certifications from the American Naturopathic Certification Board and the Board of Integrative Medicine and Dentistry. He is proud to be the first dental practice in South Carolina to incorporate The First Fit technology. This system helps to give guests the smile of their dreams in a fast and convenient manner.
Memberships maintained by Dr. Palmer include Omicron Upsilon Dental Honor Society, International Academy of Biological Dentistry and Medicine, Holistic Dental Association, and the International Association of Mercury Safe Dentists.
When Dr. Palmer isn't working or speaking with other dentists about mercury safety, he enjoys golfing, scuba diving, and spending time with his family.
134 Milestone Way, Greenville, SC 29615, USA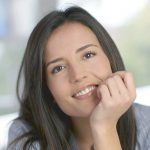 TruDenta Pain Relief: Life Changing Dentistry Derived from sports medicine, TruDenta uses a series of…

Lifestyle Modifications For Chronic Migraine Sufferers There's no quick and easy migraine cure, but there…

An Introduction To Rebound Headaches It's no fun to wake up with headaches — learn…

Migraine Diary Know your headaches and get closer to finding the source of your head…