Get to the root of your chronic migraines

At Katy Headache Center, we primarily focus on pain management for jaw-related headaches, migraines, and TMJ issues. If you are looking for compassionate yet skilled practitioners, our dental care team headed by Dr. Joey Hall is here to help you get the care you need. Our priority is to deliver the highest quality mouth and jaw therapy to our patients in a comfortable and understanding setting. We primarily serve Katy, TX and the surrounding area.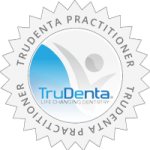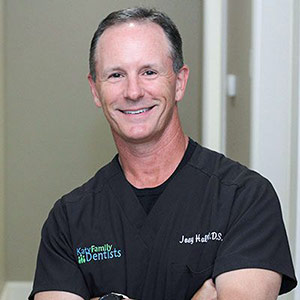 Dr. Joey Hall
Dr. Hall grew up in Sugar Land and attended Texas A&M University. He remained an Aggie even though he did his dental training at the University of Texas Dental School at Houston. After graduation in 1990, Joey continued learning while in practice with his father for ten years in the Galleria area of Houston. He opened a second office in Katy in 1997 and began practicing there full-time in 2000. He is involved in local dental organizations and study clubs. Dr. Hall resides in Katy with his wife, Brenda. They have 3 grown children – Katie, Corey, and Bailey. When not in the office, Dr. Hall can be found on the golf course.
AGD Fellowship
Part of serving a community's dental needs is keeping up with the constant progress of technology. There is more and more information each day on techniques, innovations, safety, and successful treatment in all areas of dentistry.
Dr. Hall has been pursuing continuing education through the Academy of General Dentistry (AGD) and other organizations. The AGD is an organization of over 35,000 dentist. He received their Fellowship Award in 2011 by completing more than 500 hours of education and passing a comprehensive written exam.
This program is far above and beyond the required continued professional training in dentistry. These Fellowships are awarded to acknowledge a dentist's commitment to the most up-to-date treatment options and superior patient care.
21703 Kingsland Boulevard, Suite 104, Katy, TX 77450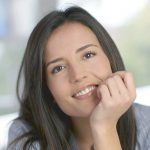 TruDenta Pain Relief: Life Changing Dentistry Derived from sports medicine, TruDenta uses a series of…

Lifestyle Modifications For Chronic Migraine Sufferers There's no quick and easy migraine cure, but there…

An Introduction To Rebound Headaches It's no fun to wake up with headaches — learn…

Migraine Diary Know your headaches and get closer to finding the source of your head…