Get to the root of your chronic migraines

At Newberg Headache Center, we primarily focus on pain management for jaw-related headaches, migraines, and TMJ issues. If you are looking for compassionate yet skilled practitioners, our dental care team headed by Dr. Marco Gutierrez is here to help you get the care you need. Our priority is to deliver the highest quality mouth and jaw therapy to our patients in a comfortable and understanding setting. We primarily serve Newberg, OR and the surrounding area.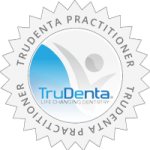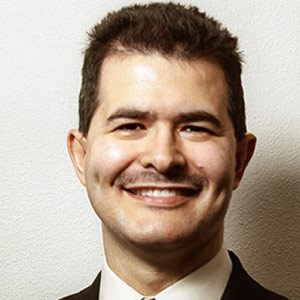 Dr. Marco Gutierrez
Dr. Marco Gutierrez was born in Mexico and moved with his family to Sacramento, CA when he was nine years old. He earned his BA in Chemistry from California State University of Sacramento and his Doctor of Dental Surgery (DDS) from the University of Iowa College of Dentistry. He moved to Oregon 12 years ago and believes the Pacific Northwest is the most beautiful part of the United States.
Dr. Gutierrez participates in ongoing education in order to stay abreast of current technology and research-based dental procedures so that he can provide exceptional care for his patients. He is very passionate about educating patients and helping those with dental phobias work through their fears and feel empowered. Dr. Gutierrez suffered from toothaches as a child that persisted because his family lacked dental insurance and couldn't afford treatment, so he is sensitive and empathetic to his patients' oral pain. And, when children come to his office, they often don't want to leave, or they'll pressure their parents to schedule their next dental visit.
Dr. Gutierrez's team members are dedicated, compassionate professionals always willing to go the extra mile so that your visits are positive. Our practice works to empower patients with the education they need to maintain their oral care, and we believe it's one of our greatest contributions to society at large, as it's essential for overall health. Dr. Gutierrez's biggest professional pleasure is being able to change lives by removing oral pain and replacing it with healthy smiles.
Dr. Gutierrez volunteers with Love Inc., International Medical Team, and Mission of Mercy because he wants underserved communities to be able to access the quality, compassionate care they deserve. Outside of the office and volunteering, Dr. Gutierrez enjoys meditating, reading, hiking, and traveling. He has two wonderful daughters and two cats.
710 East 1st Street, Newberg, OR 97132, USA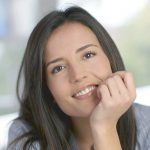 TruDenta Pain Relief: Life Changing Dentistry Derived from sports medicine, TruDenta uses a series of…

Lifestyle Modifications For Chronic Migraine Sufferers There's no quick and easy migraine cure, but there…

An Introduction To Rebound Headaches It's no fun to wake up with headaches — learn…

Migraine Diary Know your headaches and get closer to finding the source of your head…