Get to the root of your chronic migraines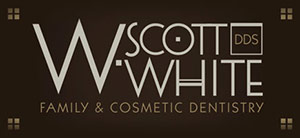 At Glenpool Headache Center, we primarily focus on pain management for jaw-related headaches, migraines, and TMJ issues. If you are looking for a compassionate yet skilled practitioner, our dental care team headed by Dr. Scott White is here to help you get the care you need. Our priority is to deliver the highest quality mouth and jaw therapy to our patients in a comfortable and understanding setting. We primarily serve Glenpool, Tulsa and Broken Arrow, OK.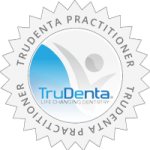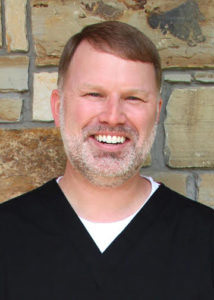 Dr. Scott White
Dr. White earned his Doctor of Dental Surgery degree from the University of Texas Health Science Center at San Antonio, which has consistently been ranked as the best dental school in the country. While in dental school, Dr. White was on the Dean's List, was a Research Honors Student, and received multiple publications for his research. As a dental student, Dr. White was selected for an externship in Pine Ridge, South Dakota where he worked and lived on the Pine Ridge Native American Indian reservation, providing dental care to the underserved population there.
Professional Qualifications
Dr. White has practiced dentistry in Glenpool, Oklahoma since 2003. Dr. White's focus is on providing conservative, comprehensive restorative and cosmetic dentistry for the entire family. He is committed to lifelong learning and is very passionate about his profession. Dr. White consistently takes over 100 hours of continuing education each year, more than five times the annual requirement. Dr. White has received postgraduate training at the L.D. Pankey Institute, the Dawson Academy, and the Kois Center, three of the most highly acclaimed dental teaching institutes in the world. An esteemed member of the dental community, Dr. White is a member of many professional organizations including the American Dental Association, the Oklahoma Dental Association, Tulsa County Dental Society, and the Academy of General Dentistry.
Personal
In his free time, Dr. White enjoys spending time with his wife, Liz, and their son, Harrison. As native Oklahomans, Dr. and Mrs. White are proud to serve their community and have been very involved in Glenpool Public Schools with the annual Give Kid's a Smile Day and the Glenpool Foundation for Academic Excellence. They are also involved in March of Dimes (Harrison was a preemie), Big Brother's and Big Sister's, and the Oklahoma Arts Institute.
301 East 141st Street, Glenpool, OK 74033, USA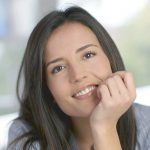 TruDenta Pain Relief: Life Changing Dentistry Derived from sports medicine, TruDenta uses a series of…

Lifestyle Modifications For Chronic Migraine Sufferers There's no quick and easy migraine cure, but there…

An Introduction To Rebound Headaches It's no fun to wake up with headaches — learn…

Migraine Diary Know your headaches and get closer to finding the source of your head…