Get to the root of your chronic migraines

For residents of Morristown and all of Morris County, exceptional dentistry that can ensure a lifetime of beautiful smiles is conveniently located just around the corner. Operating out of Morristown, dentists Ed Romano, Robert Bizzarro and Kathleen Dunn build relationships with each of their patients and provide treatments and procedures for every stage of life. From preventive children's dentistry to long-lasting cosmetic dentistry treatments to dental prosthetics, the team at Aesthetic Smiles of New Jersey is here to create the smile of a lifetime.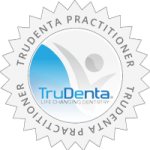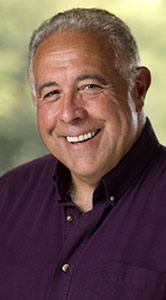 Dr. Edward Romano
Dr. Romano graduated from Georgetown University School of Dentistry in 1987. Since that time he has been in private practice in Morristown, New Jersey. Dr. Romano has become a leader in cosmetic dentistry by undertaking untold hours of continuing education in aesthetic dentistry as well as in all other phases of dentistry. He is recognized among his peers as a cosmetic dentist who not only delivers beautiful smiles, but as a teacher and lecturer as well.
Dr. Romano has also been featured on many television news programs, including Dateline NBC, CNN, MSNBC, and WPIX news. Dr. Romano has lectured nationally to dentists at the prestigious ADA National meeting as well as the New York and Washington, DC annual sessions. He continues to lecture nationwide to pass along his knowledge and experience to other dentists.
Dr. Romano has also taught cosmetic dentistry at the esteemed Aesthetic Advantage Continuum. Dr. Romano is an attending dentist at Morristown Memorial Hospital, where he teaches cosmetic dentistry, general dentistry, and advanced techniques to dental residents. Exhibiting his leadership in his field, Dr. Romano is the past President of the New Jersey chapter of the American Academy of Cosmetic Dentistry.
Personal
Finally, Dr Romano enjoys spending his off time with his family. He is married to the love of his life, Anne, and has two children, Joseph and Corinne.
310 Madison Ave, Suite 210, Morristown, NJ 07960, USA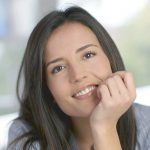 TruDenta Pain Relief: Life Changing Dentistry Derived from sports medicine, TruDenta uses a series of…

Lifestyle Modifications For Chronic Migraine Sufferers There's no quick and easy migraine cure, but there…

An Introduction To Rebound Headaches It's no fun to wake up with headaches — learn…

Migraine Diary Know your headaches and get closer to finding the source of your head…