Get to the root of your chronic migraines

Our highly-trained, expert team is dedicated to giving each patient their own beautiful, healthy smile. We are proud to serve Mt. Prospect, Arlington Heights, Des Plaines and the Northwest Suburban Community.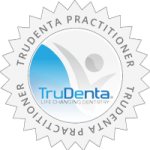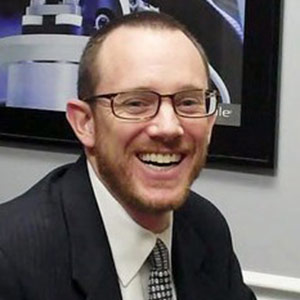 Dr. Scott Smoron
I have worked in our office since 1984, doing everything from lab work to assisting. I have practiced orthodontics here for the past 16 years and cannot imagine a more fulfilling profession. I like to believe that I make patients more comfortable here than they could be anywhere else, from the way we bond on braces, to the way we tie in wires, to the way we remove braces. Gentle. I also believe there are specific types of treatment that no one does better than us.
After graduating from Saint Viator High School I attended the University of Notre Dame and received a Bachelors of Science degree. I then pursued a Doctor of Dental Surgery at Northwestern University. My last university was Saint Louis University where I went through a residency in orthodontics and received a Master of Science in Dentistry. This education has provided with the desire to be a perpetual student! To provide our patients with advanced levels of care requires nothing less! I keep abreast of the latest orthodontic methods and technologies and I routinely help coordinate continuing education courses and seminars for our branch of the Chicago Dental Society. I always attend more Continuing Education than required to maintain my dental license. The Illinois Society of Orthodontists organizes events for this purpose and I attend courses to remain current with SureSmile's technology. I also sponsor continuing education courses for general dentists. I believe the more doctors that are knowledgeable about treatment, the better patients will be guided to comfortable, quality care. We always try to have fun here! You will laugh, whether it's at me or the jokes. During your first appointment here you will notice a difference in the way we treat you and the way our practice is run. I love getting patients to talk and smile with me. Our team loves when patients open up to us and share their thoughts with us. It's getting to know individuals and seeing them return that's the most fun. I truly care for my patients and want the best for them. I will always do everything in my power to make your visits comfortable and positive. I will leave you with one bit of orthodontic advice: during treatment, chew sugarless gum whenever you can! It makes the teeth move faster and with less pain. See you in our office soon!
Personal
I'm glad to be practicing orthodontics in my hometown and love being a part of this community. I love both dogs and cats and I have volunteered with various animal organizations. My wife, Katie, and I have a son, Ryan, born in July 2014, and a dog, Grissom. New journeys ahead! You can find me most mornings running circles at Melas Park, typically with Ryan in a stroller as my coach. I like running half marathons and ultra events past 30 miles. September 12th I will be running the Hennepin Hundred Miler; wish me luck! I am still figuring out gardening and I have converted the grounds in front of the office into native, self-sustaining plants. My vision ahead involves Black-Eyed Susans with some purple Russian Sage poking through in spots. Orthodontics is a profession that mixes art and science like no other, but it is the connections with my patients that make my job truly worthwhile. The one-on-one relationships that I build here make my work that much more fascinating and enjoyable. I always look forward to patients returning after treatment to let me know what they are doing.
421 W Prospect Ave, Mt Prospect, IL 60056, USA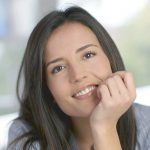 TruDenta Pain Relief: Life Changing Dentistry Derived from sports medicine, TruDenta uses a series of…

Lifestyle Modifications For Chronic Migraine Sufferers There's no quick and easy migraine cure, but there…

An Introduction To Rebound Headaches It's no fun to wake up with headaches — learn…

Migraine Diary Know your headaches and get closer to finding the source of your head…