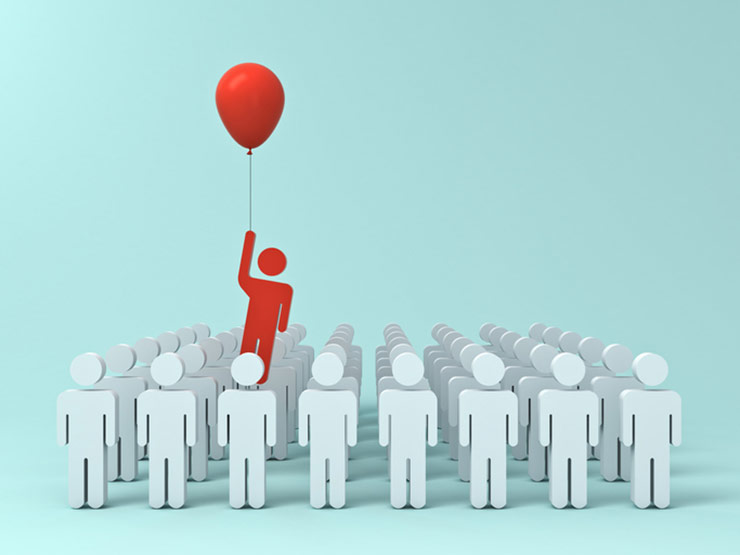 Are you the go-to dentist in your area?
The American Dental Association reported that, as of 2017, there were 198,517 dentists in the United States, and there are more entering the industry each year. With the potential of growing competition around you, it's important that you find ways to set your business apart from other dental practices nearby.
These days, it's not enough to simplify offer top-notch dentistry and exceptional customer service at your dental practice. Just like any other business, dentistry requires you to continuously identify new and unique ways to stand out from other dentists in your area. Sometimes, you just need a refresher to help you keep things from getting stale.
With that said, it can be challenging to stay ahead of the competition while you're busy taking care of patients and managing all of the day-to-day needs at your practice. How can you ensure your business stands out from the crowd? What are some new approaches that you can try to attract new patients, keep existing ones, and grow your business?
Here are a few different ways you can differentiate your dental practice in the year ahead:
Invest in Patient Education
One of the most important things you can do is to invest in patient education and make it an ongoing priority. Proper dental education helps patients understand the different dental trends and resources available to them, such as any treatment options that may be outside of commonly known dentistry services. By prioritizing patient education, you can guide them toward better oral health overall, encourage them to adopt healthier habits, and make them aware of new treatment options.
Implement Digital Technologies
We live in a tech-driven world. New technologies are constantly entering and disrupting industries, forcing companies to embrace new processes and rethink the ways they do business. Everything today is digital—and your patients expect you (and your dental practice) to keep up. But going digital doesn't just mean creating a static website. Consider implementing digital technologies such as automated appointment reminders for patients or a convenient scheduling tool for your staff.
It's also important to commit time to training your staff and patients to use these technologies properly. Once your team and clients are comfortable with your new digital tools, you'll be able to see an increase in process efficiencies, meet the needs of your patients and your team, and give your practice a much-needed digital upgrade in the process.
Explore Medically Necessary Treatment Options
Instead of focusing solely on the traditional treatment options that most dentists embrace, you should make it a point to also explore other forms of treatment that are medically necessary. For example, there are comprehensive systems—such as TruDenta—that help dentists treat a range of orofacial disorders, including sleep apnea, neck and jaw pain, migraines, tinnitus, and vertigo.
TruDenta and similar systems are essentially designed as rehabilitation for the mouth and jaw, helping to relieve pain and address any issues—without relying on strong medications that come with unwelcome side effects. Many people are suffering from these conditions and looking for noninvasive solutions. By offering safe, noninvasive, treatment options that are both medically necessary and align with your patients' needs, your team can provide something different from other dentists nearby.
These are just a few of the ways you can help your dental practice stand out in 2019. By educating your patients, implementing new digital technologies, and exploring different treatment options, you can ensure your practice stays a step ahead of competitors in your area.
Are you looking for more ways to stay ahead of the game and take your business to the next level in 2019?