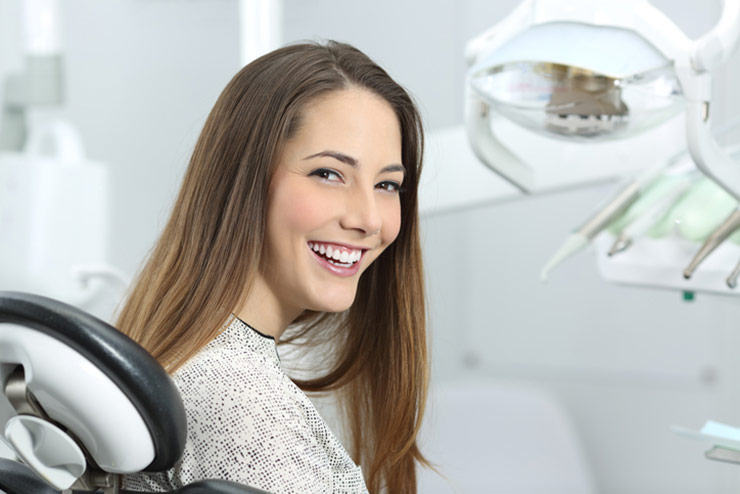 The Common Denominator
TruDenta patients come in all sexes, shapes and sizes, ages and demographics. Some have been in pain for weeks while many have experienced uncomfortable symptoms for decades. The great majority however are females between the ages of 20 and 60. Some TruDenta patients have seen multiple specialists for their head, neck, face and jaw pain and others have simply suffered in silence, not knowing where to turn for relief.
The common thread of TruDenta patients, in almost every case, is that they have NOT been assessed or examined by a properly trained and equipped DENTIST! Most people, nor medical "experts" understand the impact of dental forces on ALL pains of the head.
According to the National Institutes of Health, over 80 million Americans are suffering from symptoms which could be caused by the dental condition known as dentomandibular sensorimotor dysfunction, or DMSD (Learn more about this dental condition here).
While not every symptom of chronic headache, migraine, tinnitus, vertigo and TMJ/D is caused by DMSD, many are and remain undiagnosed in most cases. Many patients begin trying to resolve their symptoms by discussing them with their MD who upon examination is unable to identify the cause of their discomfort. This often results in referrals to multiple specialists including Ear Nose and Throat doctors and Neurologists. A CatScan or MRI test is also often recommended to rule out certain causes. But in many cases, the patient returns to their MD without any answers to the cause of their symptoms.
The patient is not only still in pain, but has received no answers as to what is causing their pain. At this point, the MDs only solution is typically to prescribe pharmaceuticals to reduce the pain and mask the symptoms. The drugs may be as common as Tylenol or as complex as Imitrex, opioids or even the toxin Botox®. Each of these solutions are designed to reduce the patient discomfort or pain, but do not resolve the underlying CAUSE of the pain.
Fortunately, some MDs are now beginning to understand that DENTAL forces could be the cause of the patient's pain and are recommending that the patient visit a TruDenta equipped and trained orthodontists or dentist. Utilizing new technologies, a dentist and their team can quickly and accurately assess, examine and diagnose patients to determine if their symptoms could have resulted from improper or imbalanced dental forces causing DMSD. They can then provide the patient with a series of therapies which are proven to resolve the underlying conditions within the muscles, tendons, nerves, ligaments and joints of the head, neck face and jaw.
While TruDenta cannot help every patient, when properly diagnosed and treated, thousands of patients are finding lasting relief through the painless, drug and needle free TruDenta therapies. Since the examination and treatments are painless, patients have no reason not to seek out a TruDenta trained and equipped practice. The only thing they have to lose is their PAIN!