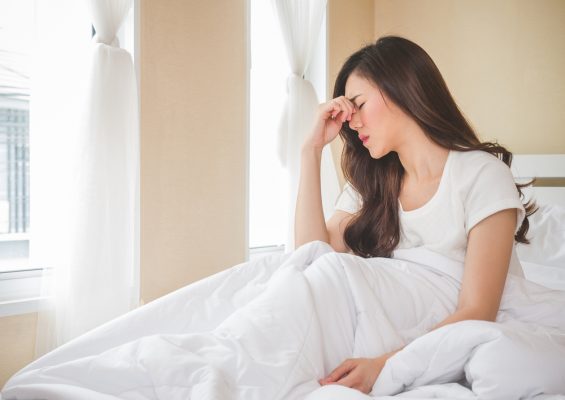 There is growing evidence that people who suffer from headaches and migraines are at high risk for having Sleep Apnea.
1,2,3
People aged 18-44 3 with a history of chronic migraine, especially men, have a high risk of sleep apnea and other sleep disturbances. Researchers used a survey based on the Berlin Scale for Sleep Apnea. Results showed that 37% of the 12,800 participants were at high risk for sleep apnea.
Participants also reported snoring (episodic migraine: 32.1%; chronic migraine: 33.9%), shortness of breath (episodic migraine: 20.6%; chronic migraine: 29.8%), daytime somnolence (episodic migraine: 21.2%; chronic migraine: 23.4%), and sleep inadequacy (episodic migraine: 22.1%; chronic migraine: 24.2%).1
"These results suggest that assessing sleep quality and screening for sleep apnea is valuable for patients with migraine, especially among men and people with chronic migraine," Dawn C. Buse, PhD, lead researcher and clinical professor in the department of neurology at Albert Einstein College of Medicine said. "People with migraine who screen positive for sleep apnea should be referred for additional evaluation and treatment."
Another Norwegian population-based survey found that severe sleep disturbances were five times more likely among migraineurs than in headache-free individuals.2
Despite the scary statistics associated with migraines, there is a treatment option to achieving long-lasting pain relief. If you're one of the millions of Americans struggling with chronic migraines, stop suffering in silence. Find a TruDenta doctor near you to relieve your symptoms and start living life pain-free.
Buse DC, et al. Sleep Disorders Among People With Migraine: Results From the Chronic Migraine Epidemiology and Outcomes (CaMEO) Study
Kristiansen, et al. Migraine and sleep apnea in the general population
Yin, et al. Increased risk of sleep apnea among primary headache disorders: a nationwide population-based longitudinal study