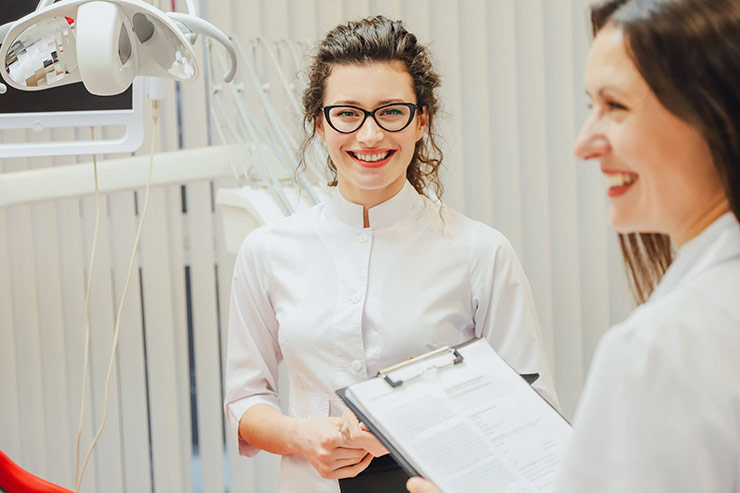 It's common for specialty dental practices to experience slower seasons, where patient care and revenue are both inconsistent.
Whether it's because patients are waiting until it's financially convenient for their family to get services, or for the end of the year to come so they can use the rest of their insurance benefits, no two months look exactly the same. There always seem to be high and low months, and unlike an industry like retail, it can be difficult to predict when those fluctuations will occur.
For example, sales seasonality studies have shown that summer — especially August — tends to be a particularly busy time for both dentists and orthodontists. On the other hand, a busy August might be followed by a slow September.
It's important to learn the ebbs and flows unique to your specialty dental practice so you can better anticipate and prepare for them. The best way to offset the slower months is to identify ways you can generate revenue year-round. By taking proactive steps, you can ensure revenue generation throughout the entire year — regardless of the season you're in.
Wondering how you can make it happen? It starts with identifying new areas in which your team can provide. You shouldn't be afraid to explore educational and training opportunities that will pay off in the long run, nor should you hesitate to get creative when it comes to generating revenue for your specialty practice. Below are a few highly effective ways that a specialty practice can generate revenue year-round.
Offer Cosmetic Dentistry Procedures
Cosmetic dentistry made a total revenue of $4 billion in 2018 alone — and the industry is growing all the time. More and more people are electing to have cosmetic dental procedures from whitening and veneers to crowns and implants. By offering these optional services, you can grow your practice and increase your revenue.
Develop Home-Care Regimen Kits
One of the best ways to ensure income during slow periods is by generating passive income for your practice. Developing home-care regimen kits with professional-grade products is a great way to add a passive income stream; it not only brings in additional revenue, but also helps patients to stay engaged and improve their personal home-care routines. It's also a great opportunity to send cosmetic dentistry patients home with top-quality products to help protect their investment and ensure they don't purchase products that don't support their needs.
Explore Rehabilitative Treatment Systems
You can also generate revenue during slow periods by exploring rehabilitative systems such as TruDenta, which offers treatment options needed by 80 million Americans. Our precise diagnosis and proven treatment approach relieves patients of migraines, chronic headaches, sleep apnea, and TMJ disorder—meaning you can help more (and refer out fewer) patients and differentiate your practice from competition, all at once.
TruDenta providers are seeing significant returns on their investment in the system, with a doctor chair value of up to $1,500 per hour. With the ability to treat existing patients and bring in new patients, TruDenta offers an additional opportunity to widen your scope of treatment in your specialty practice and ensure you're generating consistent revenue throughout the entire year—regardless of the season.