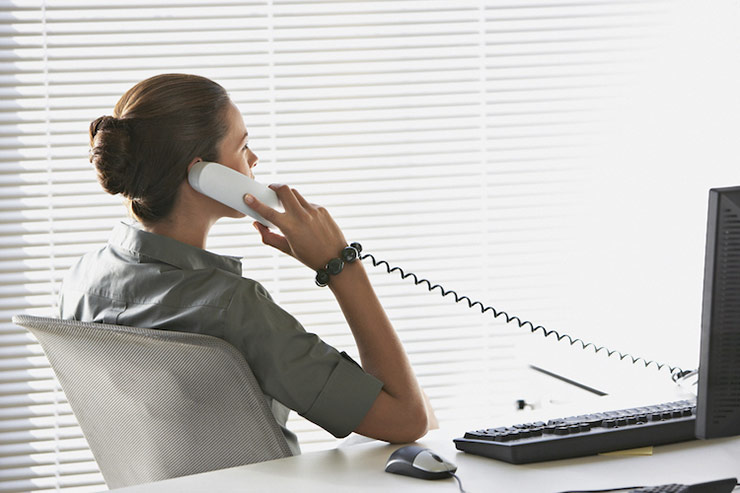 The Follow Up.
In our business of attracting new doctors to try TruDenta, we persistently and periodically follow up via telephone calls, email, snail mail, etc…People have a short attention span and something you consider today, may be long forgotten tomorrow. But when you do finally decide it is time to do something new and good for your patients, we want to be "top of mind." Some new TruDenta doctors make a decision to try it in a day and others may take years for them to be ready to implement something new and exciting. Timing is everything.
The same is true with new patients, timing is everything!
This is discussed in an excellent article in this month's issue of Dental Economics magazine by Joy Gendusa of Postcard Mania. (Full Disclosure: We just signed up with them, thanks to their persistence, to try Postcard Marketing for a doctor client of ours.)
Here was the "aha" moment for me in this article:
When explaining why you should set up a database of ALL patient inquiries and follow up with them periodically: "Say Joe Smith calls your office and asks if you accept his insurance. He's shopping for a new dentist because he just had a bad episode with his. He's thinking of switching, but he doesn't need any dental work done just yet. Your receptionist gives him all the information and adds him to the database. Fast forward a few months when it is time to send out your annual "Happy Holidays" email to all patients and prospects with a free whitening offer included. Not only is Mr. Smith reminded of your practice, he now has a motivating discount in hand and an even greater interest in your practice. Moreover, this step is important because 80% of sales are made on the fifth to twelfth contact with new leads, according to the National Sales Executive Association!"
For you regular readers of this blog, you will note I would excoriate Ms. Gendusa for not suggesting that these prospects be receiving far more frequent emails than annually, but her point is a good one. If you are not following up on every caller into your practice, you are missing an opportunity. Capturing information is easy and email is FREE. You should be doing it now.
You should read her entire article, especially about the check list for your front desk to track the source of your callers here:
https://www.dentaleconomics.com/practice/article/16388189/how-to-make-the-most-of-every-dime-you-put-into-your-marketing
The little things add up to big things. Execute them consistently and persistently!