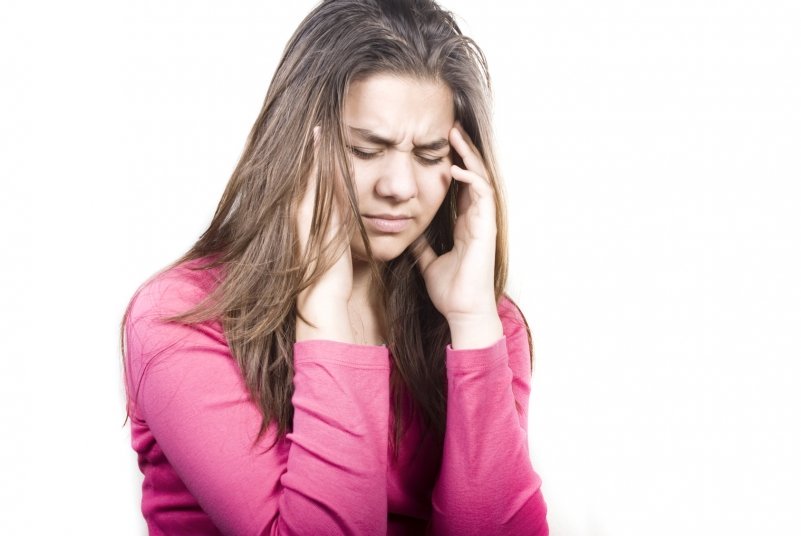 Teens with TMD
Teens with painful TMD have a much higher risk of headaches and migraines than those without TMD according to a recent case-control study published in the Journal of Pain.
Adolescents age 13 to 15 years who were recruited for a prior epidemiologic study, were classified according to the Brazilian-Portuguese version of the Research Diagnostic Criteria for Temporomandibular Disorders for TMD and the Second Edition of the International Classification for Headache Disorders as having no headaches, probable migraine, migraine, probable tension-type headache, and tension-type headache.
Of the 149 individuals in the study, 55.7% presented painful TMD. Adolescents with painful TMD were more likely to have migraine compared with those without TMD. Painful TMD was also associated with an increase in headache frequency. The presence of TMD was also associated with increased odds of low-frequency headaches. Only migraine was associated with a greater number of painful areas in the trigeminal area when palpated.
If your teen is experiencing problems like pain, popping, clicking or locking of their jaw, now is the time to have them checked and treated before headaches occur and migraines begin happening more frequently begins affecting their daily life.
Contact a TruDenta office in your area for more information on a drug-free, surgery-free method using FDA cleared equipment that treats this condition.