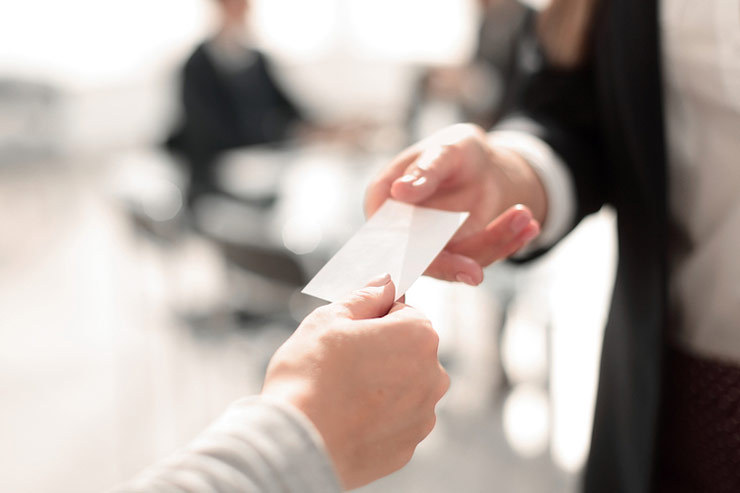 At TruDenta, all of our doctors have access to our marketing materials portal.
Here they can choose from a wide range of marketing tools that can be customized for their practice. These range from TV commercial footage, radio scripts, brochures, PowerPoint group presentations, videos, and most importantly: the lowly business card.
Doctors can of course get TruDenta marketing materials produced locally and that is fine by us, but we provide access to these materials at BELOW our cost. We actually subsidize our doctors marketing efforts so they will have no excuse not to use every new patient tool in our arsenal. I track our doctor's purchases of these materials monthly. The #1 item I look at is BUSINESS CARDS.
Coincidentally, the doctors who start the most TruDenta cases are the doctors who order the most business cards! Why is that? Quite simply, the smartest doctors empower their teams to provide TruDenta care. They also order and re-order the uniquely shaped TruDenta business cards for EVERY one of their team members. Your team is proud to hand these out to prospective patients, friends, acquaintances and even strangers. They get used because they are unique and different from any other business card. Your team loves to share the stories of life changing patient success and a business card helps them tell the story. The BUSINESS CARD IS A DIAGNOSTIC TOOL! Look at it:
No real business would have critical marketing employees (your team) NOT equipped with something as simple, easy and cheap as a business card! Are you a real business? Do you have this one simple but powerful tool in your arsenal? I know. Do you? Happy grinding to all!