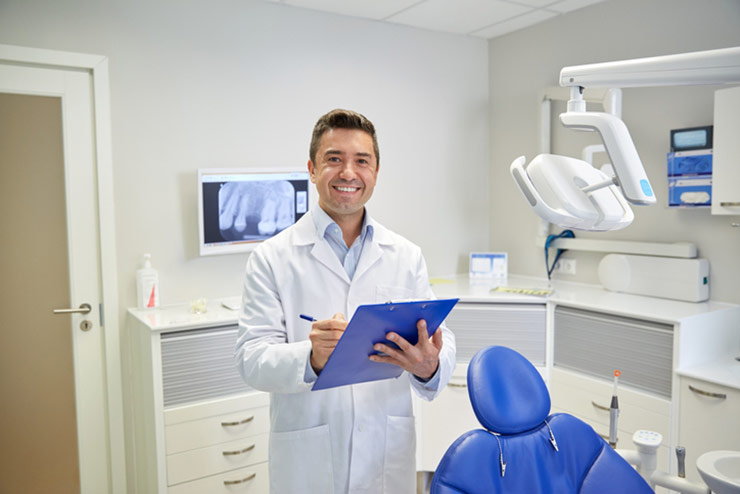 You've heard about TruDenta's life-changing approach to dentistry, but you're still somewhat hesitant to move forward with the system.
As with any investment, you probably have some questions. Your practice is your livelihood — you're not just going to blindly invest in a new treatment system. With that in mind, we figured we would answer the top five questions dental professionals have about investing in TruDenta.
I'm going to spend a lot of money up front — will I see a return?
Our patented diagnosis process ensures that you only treat patients that can benefit from TruDenta. Those patients are often suffering from chronic, painful conditions and are eager to resolve symptoms that other doctors haven't been able to address. Additionally, 97 percent of doctors are successful with TruDenta — why shouldn't you be one of them?
As part of a medical specialty network, you can also see much larger reimbursements for treating certain conditions. In many cases, reimbursement rates are 2-3 times higher than the national average on claims you would get paid on. TruDenta can add at least $100,000 to your practice in the first year — and some practices add more than $1,000,000 per year from TruDenta alone!
What if it doesn't fit the speed of my orthodontic practice?
We sometimes hear this question, but there's no reason to be concerned.
TruDenta's equipment is sent immediately to you, and training is provided instantly, so you can get going as quickly as you are able. Orthodontists begin using local pain management of TruDenta on almost every patient within the first few weeks of implementing the system.
What if someone on my staff is skeptical about TruDenta?
You can handle initial skepticism by explaining that we work with a number of practices that are seeing large returns on investment, with patients whose lives are forever changed because of TruDenta therapy. A practice that is willing to go through training will ultimately be successful with TruDenta. In addition, all TruDenta equipment and treatment modalities are FDA-cleared, and are used within a tailored treatment plan to address your patients' individual symptoms.
Does it require doctors to be present at all of the patient therapies?
Because our treatment approach is therapeutic, after training is complete, approximately 90 percent of the work can be completed by support staff. This ultimately frees up your time, increases your productivity, and dramatically improves your non-doctor production.
If this article didn't answer your questions, don't worry—we've got you covered! You can find several answers to more frequently asked questions in our detailed TruDenta doctor brochure. Download it today to learn more about the system that's changing patient lives and helping doctors like you increase their revenues and grow their practices.