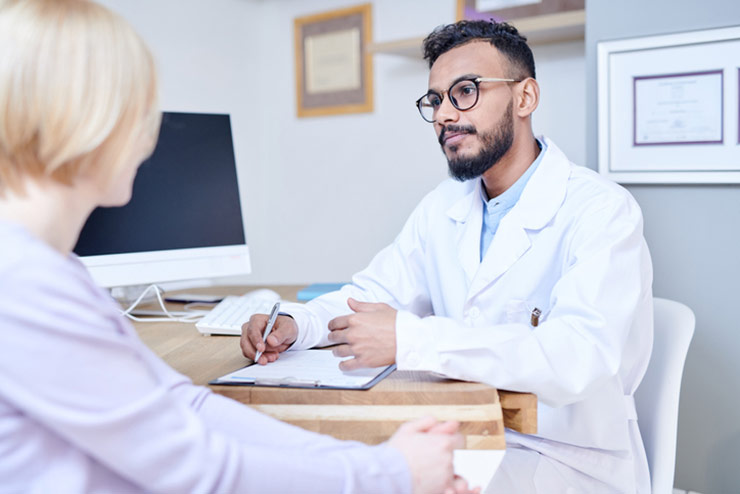 There are many successful dental practices that provide TruDenta.
In fact, out of hundreds of TruDenta providers, nearly all have seen the life-changing results the system brings and can't imagine practicing without it. With that said, you get back what you put in. In other words, TruDenta success is entirely dependent on how much effort you put in.
The system is not one you can simply purchase and pay no attention to. In order to succeed and see a significant return on your investment, it is important to keep a few things in mind to avoid failing with TruDenta.
Lack of participation during implementation

To truly achieve success with TruDenta, it is absolutely essential that your entire team is invested and engaged during the implementation process. Diagnosis and treatment is easy to learn. On the other hand, building awareness within your team of the number of patients that can be helped with TruDenta isn't always so simple.

Dental practices without an environment in which staff members are willing and ready to learn about the TruDenta system and its life-changing opportunity for patients will ultimately fail. We make every effort to help doctors avoid this and thrive with our program by providing all the tools you need to hit the ground running. In addition to web training, each new practice has a one-day, hands-on training in their office.

Practices are assigned an implementation coach to help with the process of implementing TruDenta into the business. All in all, opportunities to learn and truly comprehend the system are abundant; however, implementation will only be effective if your team is willing to learn.

Only looking to bring in new patients

In some cases, TruDenta doctors think they need to recruit a number of brand-new patients who suffer from chronic sleep issues or head, neck, and jaw pain for treatment. What many fail to realize is that they have a great customer base already—one that happens to already know and trust them.

Around 20 percent of your existing patients likely present symptoms for conditions TruDenta treats, such as sleep apnea, migraines, neck pain, and temporomandibular disorders (TMD). During regular appointments, your staff can explain what TruDenta is and evaluate whether it is right for them based on their symptoms. You'll find that a number of your current patients suffer from these conditions and have exhausted many options trying to resolve them.

Not following the medical reimbursement process

Some TruDenta doctors struggle with following the medical reimbursement process. Medical reimbursement is not the same as dental reimbursement—and therein lies the confusion. Doctors that don't take the time to file claims correctly will not see the same return on their investment as those who do it properly.

There is a specific process to follow for medical reimbursement, and practices that take the time to complete all the proper steps when filing claims will get the maximum reimbursement for TruDenta services. Learn more about how the new TruDenta can increase medical reimbursement options for your practice.
Transform your practice with TruDenta
Although the occasional practice fails with TruDenta, the vast majority have great success offering the life-changing treatment to their patients. By keeping these points in mind, you'll set your practice up for success for offering TruDenta therapies — and your patients will definitely thank you for it.